first day of spring - 2015
This was a short workweek for me, as I left the office early on Thursday to go get my wisdom teeth extracted. Yes, I successfully managed to dodge this fact-of-life until age 28. I had no excuse to avoid it since I now have bangin dental insurance and don't plan on moving (and thus switching dentists) every 2-3 years like I did during my early- and mid-20's.
It wasn't that bad for me because I only had to get the top two teeth removed. I didn't go under anesthesia or get nitrous. It was a very similar process to when I got four molars pulled out before getting my braces on in middle school.....until he started stitching me up, that is. That really freaked me out.
I got through it by breathing deeply and thinking about how much worse it must have been to get teeth removed in Colonial times. Even if Claire Fraser were performing the procedure, I don't want to mess with her homemade ether, so the only option would be staying awake and feeling everything.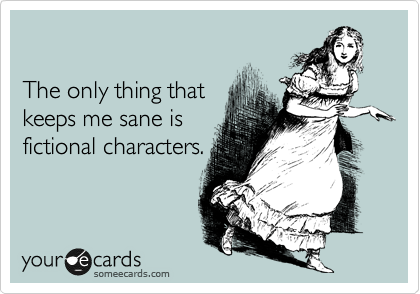 I've been home for the past couple days with Lexi, napping and eating gentle foods. Friday was actually kind of nice, I forwent my prescription pain killers for advil and we watched the snow fall.
On to the weekly recap!
Exercising
Monday
- Cardio Barre
Tuesday
- Rest Day
Wednesday
- Ballet Body Fitness
Thursday
- Peloton Cycle class
Friday
- Rest Day
Saint Paddys Day (this past Tuesday) in NYC is really rough. I couldn't stand the thought of muscling through the drunk crowds to get to the gym, so I took an unexpected rest day and went straight home after work.
On Wednesday, I tagged along to
Ballet Body Fitness
with a friend on ClassPass. As you know, I LOVE Barre class, and I thought it would be a similar thing with more "authentic" ballerina moves.
Nope! This is an actual Barre class like real ballerinas take. No cardio, squats, or thigh-squeezing a ball. You're supposed to keep your body straight and tall - no bending the standing leg and all that. I have zero dance experience so it was hard to effectively perform the moves. That said, I had a blast trying it out - especially the jumps! I didn't look graceful but it was fun to pretend. I thought it was interesting and the teacher was lovely, but it was more of an educational experience that an exercise class.
an extra gif from Step Up because it's the best movie ever.
If you're curious about it, your first class is only $20--or if you're on ClassPass, I hear it's pretty easy to get a spot. I would recommend it for a rest day or if you have another activity planned, since it's pretty low-impact.
Some news I've been waiting to share is that on April 26th I will be competing in an indoor triathlon! It's like a baby triathlon - 10 minutes of swimming laps in a pool, 30 minutes on a spin bike, and 20 min on a treadmill.
I ordered a new bathing suit to start my swim training and I can't wait! I've never swum for exercise so this will be interesting, especially when it's immediately followed by 50 minutes of biking and running. Sheesh.
I'm waiting to start the swim training until my mouth has fewer gaping wounds, but today I tried out 15 minutes of spin following by 20 minutes of running and it was pretty tough. I also went on a real bike ride with my husband tonight for about 40 minutes. Gotta keep my muscles strong!
Wearing
I haven't gotten any fun new clothes in a couple weeks, but I did pick up a new nail polish. This is "Mind Your Mittens" by Essie.
Random, but is anyone else based in/around NYC obsessed with Jack's World? There's one next to Penn and also near my office on 46th St. I go once a week on my lunch break to get soy milk, tea, .33 cent cans of Fresca, and yogurt for work. This week they had some Essie polishes! It was only $3.99.
I also got a huge bag of Bob's Red Mill coconut flakes for $4.99!
Eating
Pre-Wisdom Teeth extraction, I calorie splurged and got my favorite sandwich at Pret A Manger: Posh Cheddar and Chutney (no picture, sorry. I ate it on the train). It's got 720 calories-so I don't get it very often. The crusty baguette was a perfect goodbye to chewing and it kept me full for many hours after my surgery when I didn't want to open my mouth even for water.
On Friday and Saturday morning, I had scrambled eggs and half of a very ripe 'cado for breakfast.
For lunch on Friday, I had leftover curry that was pretty easy to chew - stir-fried cabbage, carrots, and frozen peas cooked with curry powder, grated ginger, and garlic and topped with salt-and-pepper tofu (I just browned the tofu in a separate pan and liberally seasoned it with S&P).
I chose not to photograph the entire pint of Chocolate Haagen Dasz I had for dinner on Thursday, but if you follow my insta then you've seen the delicious Red Mango treat I grabbed after the gym on Saturday. This is a swirl of the dark chocolate sorbetto and popcorn (!) flavors topped with mini gummi bears and blueberries. I may treat myself again today depending on how many miles I log.
My husband got me the little applesauce six-packs which I've been eating like crazy because it feels good to have something cold in my mouth. I've discovered my favorite way to eat them is to mix in a tablespoon of
PB2
and a little cocoa and cinnamon. Apples and PB is a no-fail combo!
Reading
:
I'm still working on
The Winter Sea by Susanna Kearsley.
. I'm really enjoying it. Next up is a pick for Feminist Book Club -
The Beauty Myth by Naomi Wolf.
I think I'll run outside today since the snow is mostly melted and the sun is out. Have a great weekend everyone!
Hope