Now that I've thrown out three sets of $20 over ear headphones, I'm ready to invest in a fashion pair. These all cost my entire tax refund but it's worth it to me if I can get better depth of sound and a warranty. I'm dreaming of some on-point selfies with all a'these.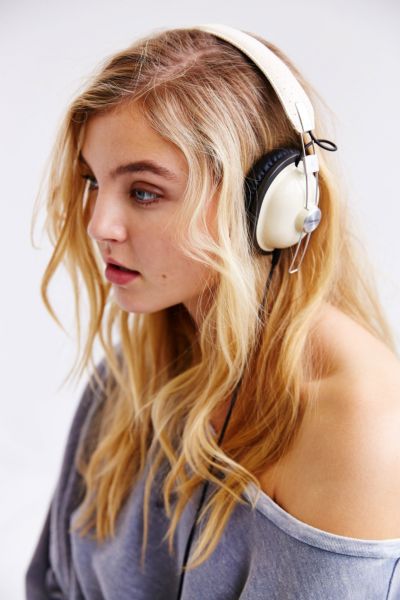 1. Panasonic RP HTX7 Headphones These are cute and inexpensive, but I've had bad luck with the adjustable wire head-band. I can't find any warranty information and they don't have a carrying case. Eh.
2. Bose Around-Ear Headphones I like the color but they're not the prettiest. As far as actual headphone qualities, they have a carrying case, warranty, phone receiver, and the reviews on how they sound are overwhelmingly positive. But maybe they're a little too plasticky-looking.
3. Samsung Level On Over-Ear Headphones These are pretty esspensive to not come with a warranty, but I can get that through Best Buy (as I do with my sport headphones). I like the design, but are they just Beats knockoffs?
4. Beats by Dr. Dre Rose-Gold Ok, so these are $250 and I think my husband would actually divorce me if I spent that much money on an accessory used for 5-song Spotify playlists and watching Starzplay on my phone. But if I did get them and I did wear them around, everybody would be like "that cool girl doesn't give a fuck, you can tell by her gold Dre's." I could always pay cash and tell him they were on sale...
5. Frends Taylor Headphones in Rose Gold Hello, lover. A pair of Frends has been topping my wishlist since I spotted them in every September issue, like, ever. I'm not sure we are meant to be together though, because it freaks me out that they use lambskin for the ear pads. Alas.
Which pair would you buy? I'm leaning towards #3.
Hope